153 Views
Justin Trudeau Stands with Ukraine to support despite amid Russia & Ukraine war.
Canada PM in Ukraine, Civilians of Ukraine, investments, Donations in Ukraine, Operation UNIFIER, Leopard 2 tank, Canada 78 armed vehicles, Ukrainian friendly countries, NATO countries suppoerting to Ukraine.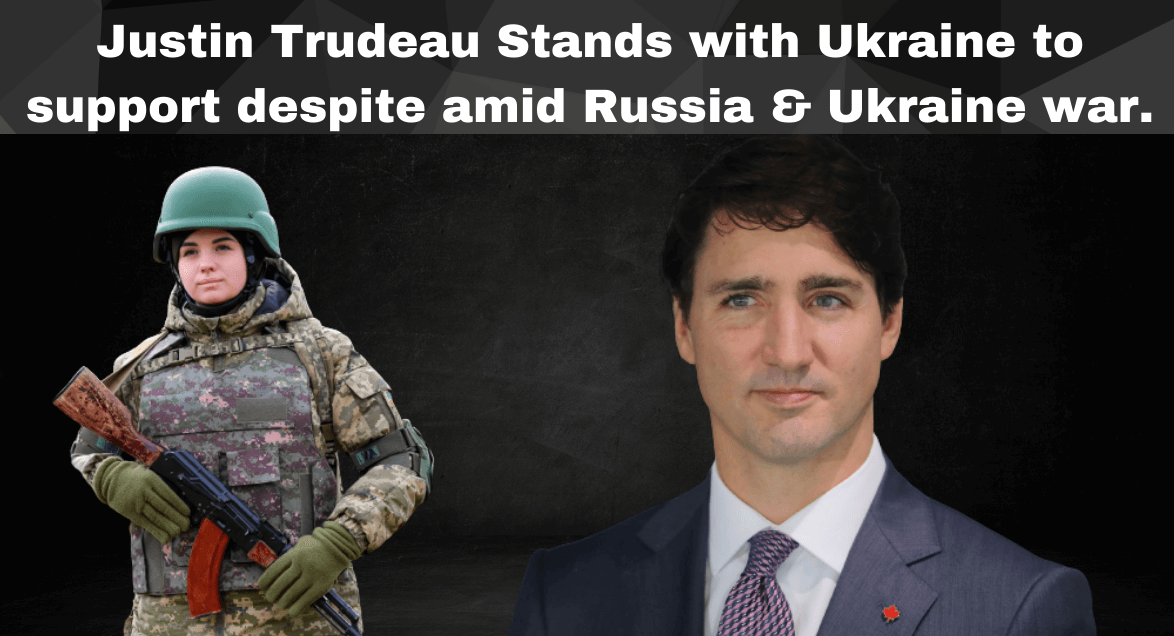 The Canada's PM Justin Trudeau just landed in Ukraine for some days to spend in Ukraine to support the Ukraine with their official statements & they too said, Russian regime continuesly escalates the Ukrainians House & Attacking on Civilians of Ukraine. Canadian PM says they Announced addictional measurements to discuss about investments, Donations & other support of Ukrainian peoples & active goverment against the russian assassinations.
The canadian PM says, Russian Attacking on Farming area, Civilians & their houses, Worships & other civilian areas of Ukraine, the Army of Ukraine are fighting or retaliate to russian escalation in the regions of Ukraines. They are also provides new & agains some funding for military assistance and extending Operation UNIFIER, Military training to support the armed forces of Ukraine.
The Canada PM going to release new funds to support the Ukrainian Army & Ukrainian peoples to make democracy strong against Russian Federation. The PM just met to Ukrainian President & other State Goverment's leaders to talk about military, civilian & other training assets to provide the new traning for the Ukrainian community.
The Candanian authority going to make $500+ USD worth of new funding for the Ukrainian Military assistance, trainings & support the Ukraine's capacity to respond the Russian aggression in the middle of Ukrainian cities.
The Canadian PM also making the neighborhood countries to support the Ukraine deploying Leopard 2 tank maintenance centre in Poland, providing 288 AIM-7 missiles to Ukraine and other 78 armed vehicles to support the terroterities of Ukraine from Russian & other Russian backed Belarus. Canada & other Ukrainian friendly countries are support for the Budget Loan of $2 Billion USD for the Ukrainian fighters to save the country from Russian Aggression.
The Canadian locals are thinking Canada PM going to send the Canadian Armed Forces to Ukraine to save Ukraine's Capital & other nearest places of Ukraines, The PM of Canada Still thinking about funding to Ukraine Instead of Men power of Canadian forces. NATO still away from of this war between Russia & Ukraine but still NATO countries are funding and support to the Ukrainian civilians & Army of Ukraine.