78 Views
Is India losing Aksai Chin & Arunachal Pradesh in BRICS vs G20? : China Map & Kashmir
Is China Buying Aksai China, Arunachal Pradesh From India?, China captured Aksai Chin & Arunachal pradesh in China Map, China's Defense budgets are surge, Ladakh, Kashmir, arunachal Pradesh, LAC Vs China. What is the World's Opinion for India, China & Pakistan?, China Vs India or China Vs Taiwan & South China Sea?, Surgical Strike, China-India war.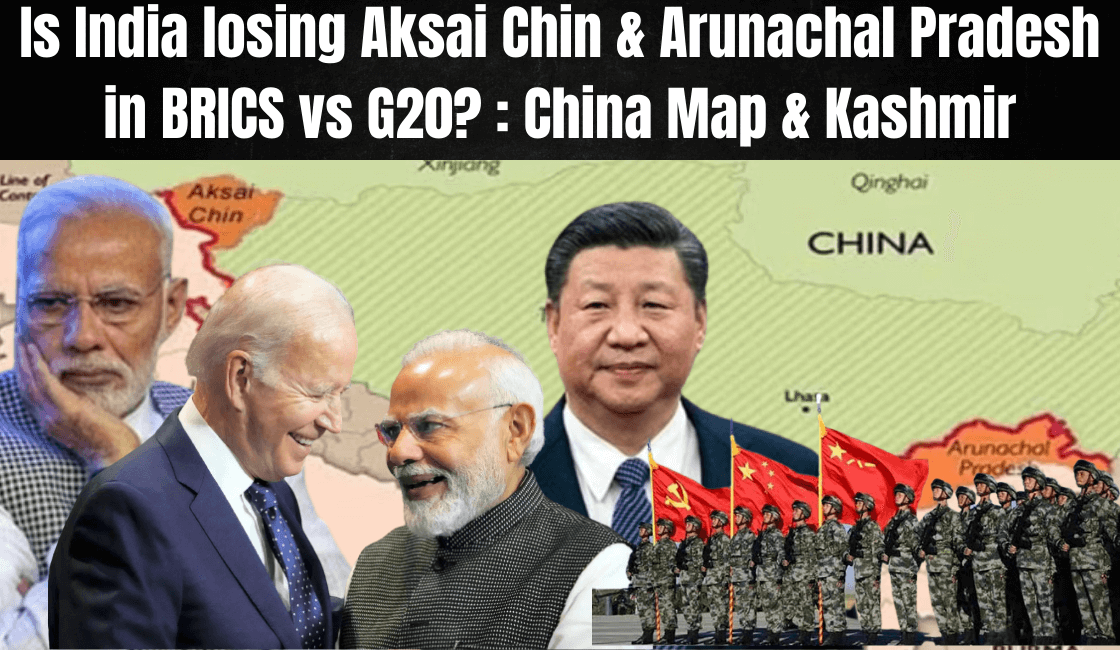 In the BRICS summit with Modi & Xi Jinping, Chinese & Indians are thought they had deep ties with BRICS & G20 to make more friendly relations, Business, exports, imports, and Trade between Asia's two top powerful countries. China shows Aksai Chin & Arunachal Pradesh In China's new Map On the global map and some Indians are angry with the Indian National Government and the Chinese CCP party. In September 2023, India wants to question all the G20 countries about Aksai Chin & Arunachal Pradesh to make Indian territory, China wants to Show Ladakh & Arunachal Pradesh on China's Map to make new conversations in between China & India.
China Vs India or China Vs Taiwan & South China Sea?
China deploying, developing weapons supply, Something or the other keeps getting built near the China-India border LAC (Line of Actual Control). Indians want to make some ties with Defense and Export or Import but something they are doing near the LAC to move the global direction from Taiwan and the South China Sea. On India–China's LAC, China building new things on near Indian territory to provoke the South Asia tensions. By the way, India's all politicians and leadership are from history always told 'no one entered our territory' but China always doing something on the Galwan and LAC to ready for the war with India & Taiwan. China is still behind the face of China's deception and belligerence in the brain of Chinese CCP (Chinese Communist Party) leaders about India, Taiwan, and the South China Sea.
What is the World's Opinion for India, China & Pakistan?
In Indian Politics, the Congress blames the BJP ruling party of India and BJP blamed Congress in the matter of Kashmir, Ladakh, and Arunachal Pradesh but no one can support the developments on the near LAC if they want Indian territory back into the Indian Map. India should raise an open voice about Ladakh, Arunachal Pradesh, and Kashmir in G20 countries to talk with China & Pakistan instead of a Future front war between the two countries. Opposition parties of India are mostly angry with Modi because they are hugging Chinese Leader Xi Jinping and on the LAC & Arunachal matter China looking to forward their Mission to show the Arunachal Pradesh & Aksai Chin in China at Global Map.