84 Views
Saudi Arabia shoots down many ballistic missiles launched from Yemen towards Israel : Saudi Israel Relation
Saudi Israel Relation amid Israel-Hamas war, Iran Vs Saudi In Yemen and Lebnan, Saudi Arabia vs Houthi, Why US & Israel bombing Syria, Iraq, and Lebanon instead of Iran?, Iran and Russia In Syria.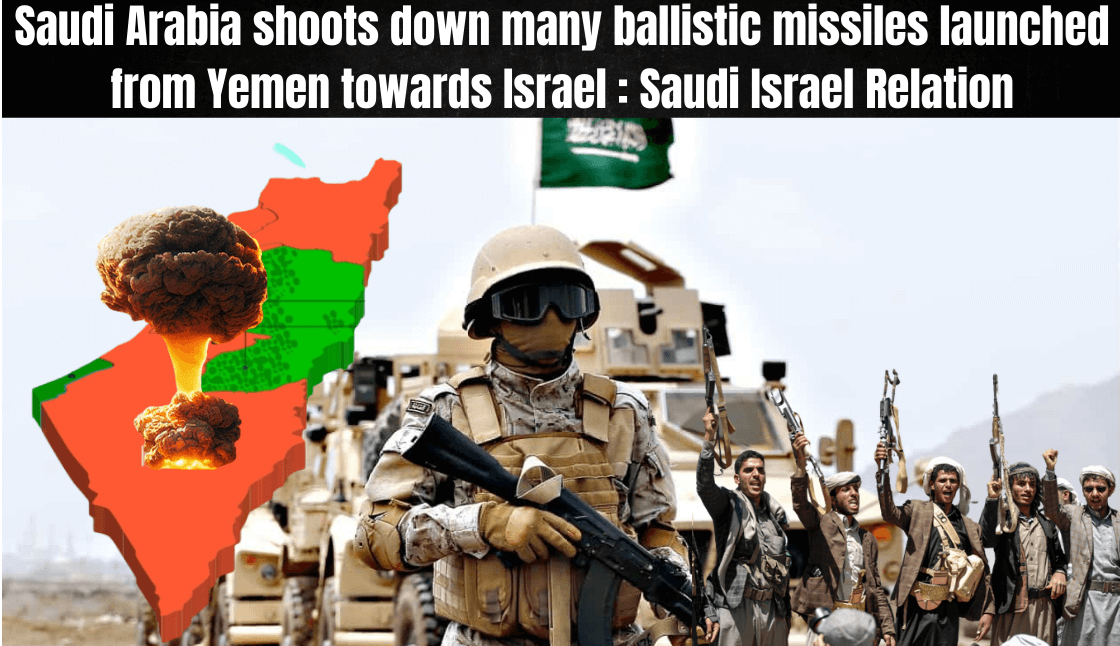 Sometimes it seems as if the Saudi–Israel relationship is still as strong as it was before Hamas attacked Israel. Now some news is also coming that Saudi Arabia wants to save Israel so that there is no war of Yemen Vs Israel in the Middle East because they also want their relations with Israel to be good. They believe that Iran is behind Hamas, Hezbollah, and Lebanon's war between Gaza and Israel and Iran is making Israel a scapegoat to make its nuclear deal successful. They have seen this in the wars in Syria, Iraq, and Yemen because even after spending a lot of money from Saudi Arabia, Houthi did not kneel up the front of the Yemen Government. Recently, Yemen had launched ballistic missiles on Israel and Saudi Arabia has also shot them down in order to save Israel's Eilat City. Why does Saudi Need Israel instead of Palestine?
Why US & Israel bombing Syria, Iraq, and Lebanon instead of Iran?
Because now Saudi, Jordan, UAE, and Egypt do not want us to get into trouble with Iran and ruin their future at the hands of Israel because they have very good relations with Israel. Because now they have seen America's strategy in the Ukraine-Russia war and Russia, China, and America can never do them any good. Only those who love that country fight for the country, the rest can only use any country to destroy each other. Saudi, UAE, Jordan, and other Arabs cannot go against Israel even if they want to because Iran is also not taking any action yet except Hezbollah and Hamas. Because even Israel and America are not attacking Iran, they are only attacking Iranian-backed groups in Syria and Iraq, but they do not want direct enmity with Iran.