98 Views
Will Saudi Arabia, UAE declare Israel as terrorist State? : Israel-Gaza War
Is GCC and OIC will declare Israel as terrorist State?, Why GCC and OIC will recognize Israel as a terror state or Palestine?, Will the US and Europe support Hamas or Palestine?, US Army, Iran, hezbollah, Lebnan, Syria, Iraq, Yemen next world war in Middle East.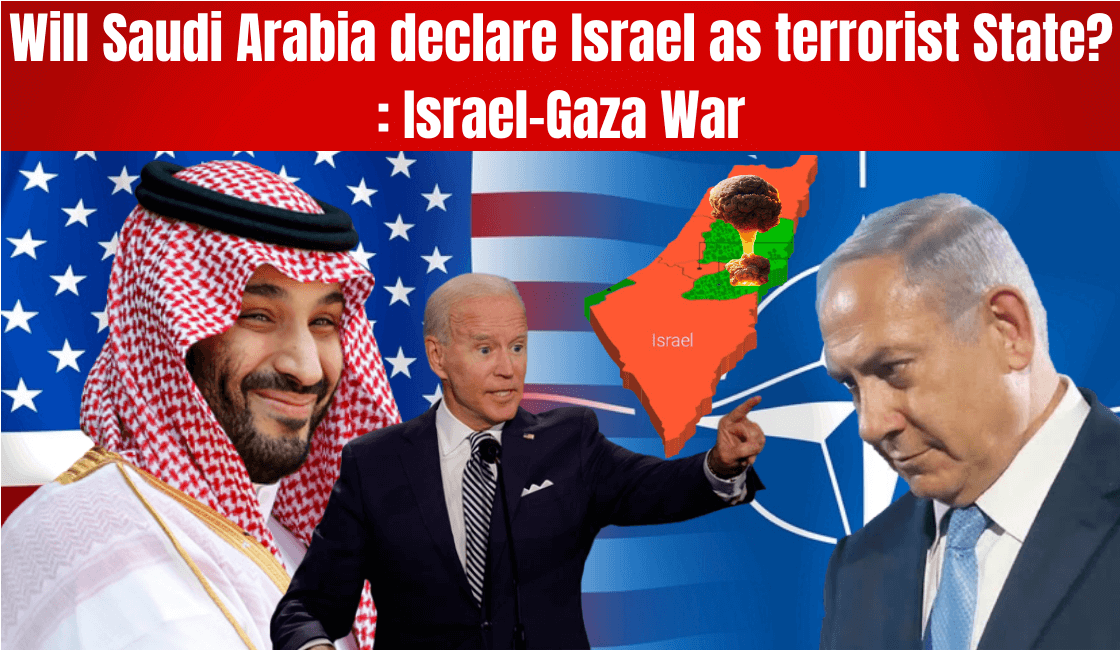 However, this question is quite complicated because if there is a longer war between Lebanon, Syria, Iraq, Iran, Egypt, and Jordan. it is likely that the OIC (Organization of Islamic Cooperation) or GCC (Gulf Cooperation Council) will also withdraw their recognition from Israel and can delay normalization ties. Recently Netanyahu has said that if Arabs want a good future then they should remain silent on the Israel–Gaza war and perhaps Iran is not going to remain silent on this. OIC sat silent for now but if the war continues like this in Hezbollah, Iraq, Syria, Iran, and Gaza. and if there is an Airstrike in any other country or place like Gaza and more people are killed, then it will be the biggest threat to Israel.
Why GCC and OIC will recognize Israel as a terror state or Palestine?
Today there are Saudi Arabia, UAE, and many other countries that are still maintaining relations with Israel despite being so clashed in Gaza. but if the US and Europe also stop supporting Israel then till then Saudi Arabia, GCC, and OIC will make Israel unknown or that territory can be declared Palestine. If this war continues, it will be difficult for GCC and OIC to stop everything and in such a situation if Riyadh feels that Israel is now a threat to them too then they will definitely support Iran, Palestine, Hamas, the US, and Europe. When till will all the Arab countries remain silent because their relations with Israel have to improve and Israel will open new fronts of war, it is difficult for the Arab world to support Israel.
Will the US and Europe support Hamas or Palestine?
As the war progresses, everyone may lose interest in Israel and they will favor one or the other for their benefit because at that time the pressure of OIC or GCC members will remain on the US, Europe, Saudi, UAE, and Israel. Currently, US Lloyd Austin has considered Israel wrong for attacking Lebanon and Hezbollah and US also feels that this war is getting worse day by day. Whatever happened in Gaza has affected the entire America, Europe and Israel. If this war comes between Hezbollah–Iran–Yemen and Israel instead of Hamas–Israel, then perhaps it will not only be difficult but impossible to stop it. Because in the past also America and Europe have broken the hearts of the people of the Middle East, US citizens, Asia and Africa by supporting Israel.