93 Views
Wagner and Chechen Supporting Iran, Houthi, Lebanon, and Hamas? : US-Russia War In Israel
Wagner In Gaza, Iran in Lebanon, Houthi in Red Sea, US-Russia War In Israel, Why are Chechen and Wagner groups entering in Middle East Conflict?, how powerful is Chechen and Wagner in Middle East?, Wagner in Africa, Top advanced weapons of Russia in Iran.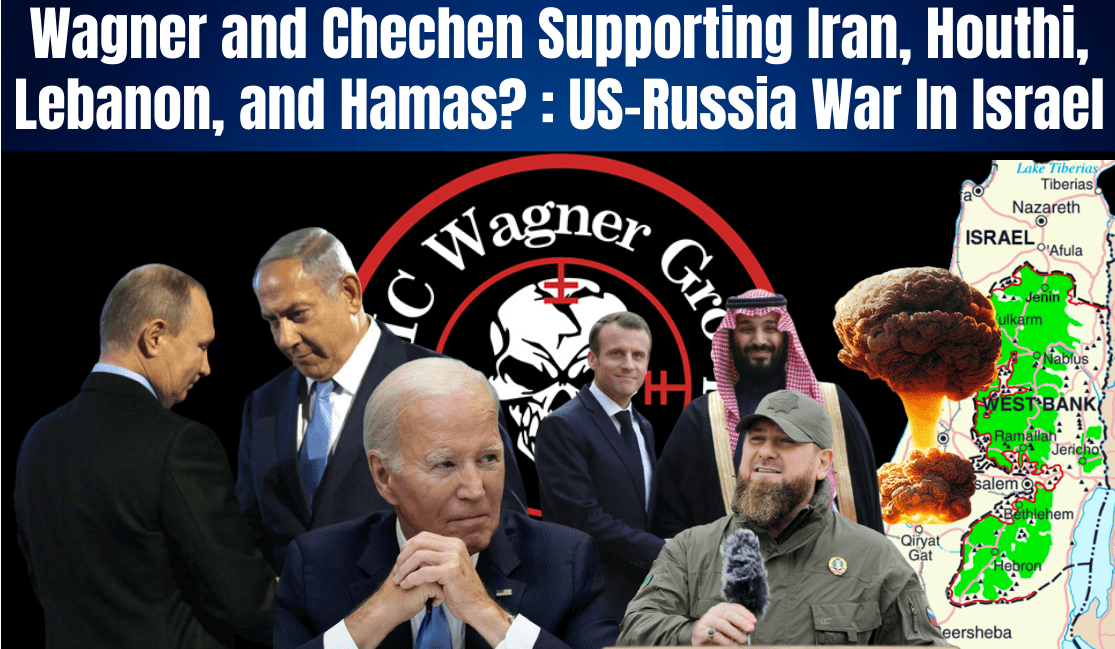 However, terrorist attacks by Hamas on Israel are not just between Hamas and Israel but are becoming a new threat to the entire world. Now, the longer this fight is being dragged on, the more complicated it is becoming. Many people in the country believe that the Hamas–Israel war is going to end in a month, but now it seems that this war will not get worse like in Syria, Iraq, Yemen, and Afghanistan. On one hand, some countries believe that Qatar is funding Hamas and Iran the most. On the other hand, it is believed that UAE and Saudi Arabia are probably funding Israel and America, both sides of which are enemies of each other. Wagner is the only group that has special, funding and very advanced weapons because they mostly go on international missions.
Why are Chechen and Wagner groups entering in Middle East Conflict?
Now Russia's Wagner and Chechen forces also seem to be entering this war. Wagner and the Russian army present in Africa are now going to try to provide maximum military support against Israel through Egypt and Yemen. This is true, every country is looking at its own benefits. But Russia–America's enmity, just like it was seen in Ukraine, is now being seen in the Middle East too. Now it seems that if Syria, Yemen, and Lebanon do not take the help of Russian forces, then the war here will not be only between Israel–Gaza because this war will turn into NATO–Russia after Russia's open entry. Also, the Wagner group has offered help to Hamas, Iran, Lebanon, Yemen, and American hostile countries against Israel. but now it seems that this offer can also be accepted by Iranian-backed militias or Hamas because Gaza–Israel and Hamas None of them are talking about Peace.