149 Views
Thousands of families march in Serbia against Gay Pride parade in country
Same-marriage, transgender, peace march against Gay, Serbia rights of Gay Pride, March against gay pride, top LGBTQ coutry, Norway, Sweden, Malta. future of childern, politics on gay, EU countries to support Serbia in Against Gay March. culture, traditions, values, ceremony, respect, better couple of serbia.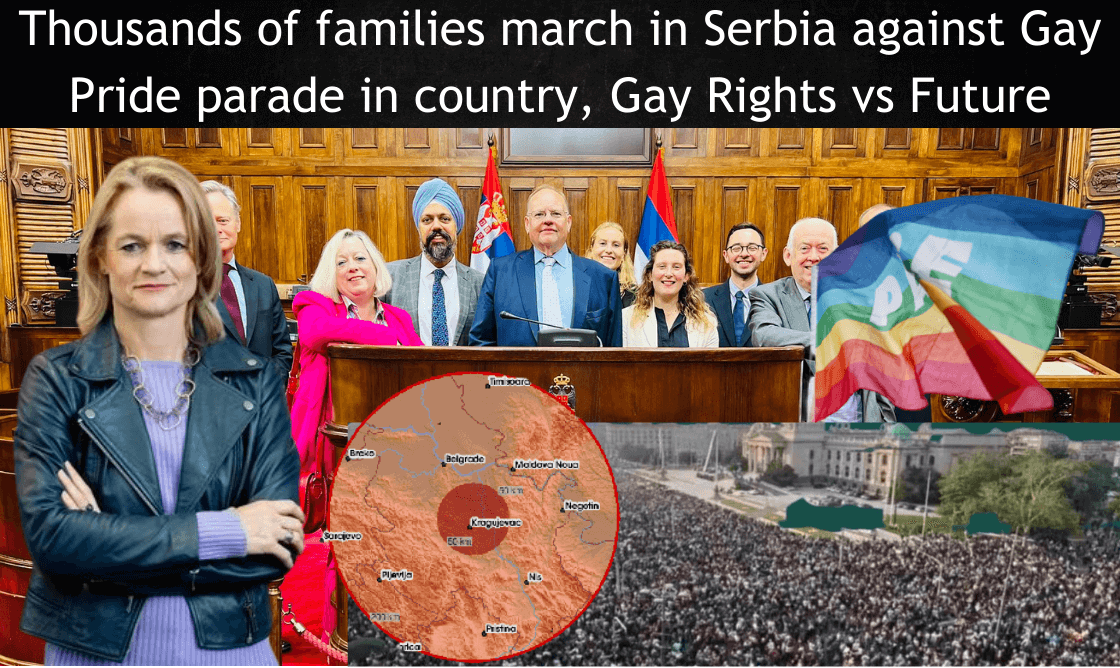 The Gay Pride are most issues in the over all European countries to increase the LGBTQ flag & ideology across the world. There are recent, in the Europe top Gay pride country to look at their future of children, economy, business and short in population.
In Serbia, a huge march happened in the country to stop the Gay Pride and all their ideas into the whole country. Thousands of females, childern, males are made a huge march against he Gay & LGBTQ flag in the country, it might be first country to make a peach march against Gay than violence, damages & other.
People thoughts, Serbia is first country where the large amount civilians are standing against gay ideology and tensions than Canada & United States. in Europe, Eastern Europe is most poor population, but they have their culture and traditional values, respect, and couple life.
There are neighborhood countries like Malta, Belgium, Sweden, Luxembourg, Denmark, Norway and Spain where the huge gay pride are happening for their rights to help the ideas from national governments of country. Serbia is still a great country to stop this great replacement of children's future and the economy of love. The Civilians of the country are looking to stop a great deal with gay pride and looking to stop the biggest replacement of gay pride deal with the national government of Serbia.