85 Views
Saudi's cost will surge up to $1 trillion in NEOM projects including AI, Business, Tourism, and Richest City: Saudi Investments
The NEOM City become world's richest city, The line city becoming top AI, Business, Tourism, and Richest City of world, op several new things in NEOM City of Saudi Arabia, Saudi Arabia investing $1.5 Trillion in NEOM city and The Kingdom Tower Jeddah,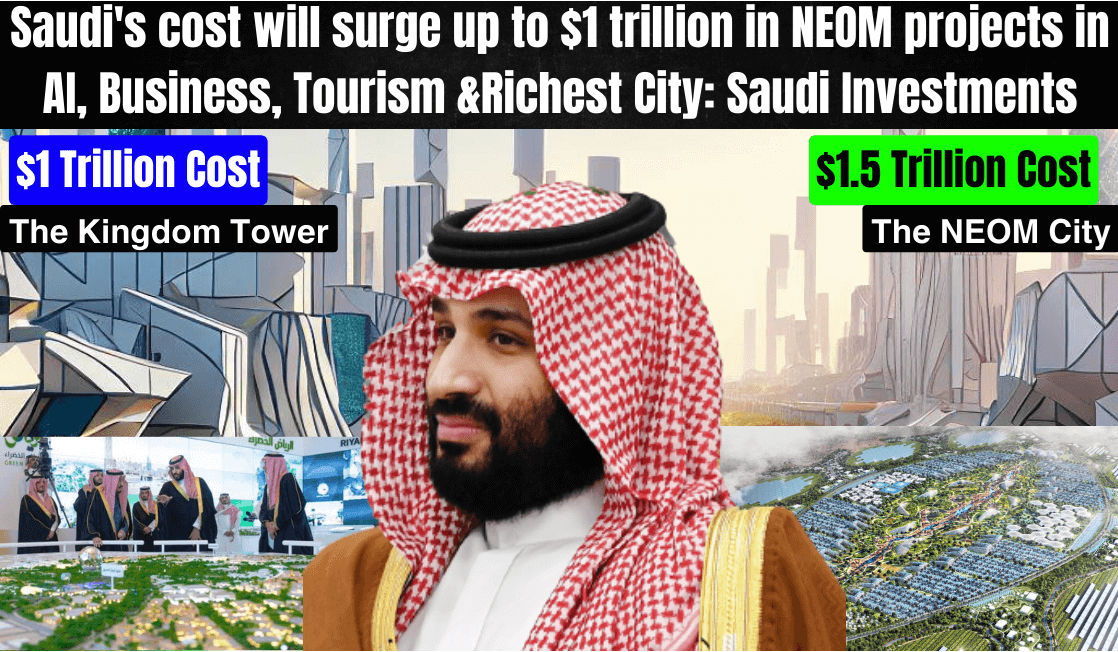 Saudi Arabia's NEOM project is going to be the biggest project in the world, where not only Cities, AI, Tourism, and Underground will be developed through this technology but also the biggest Space Station in the whole world will be the biggest investment for Space projects. This will become the world's largest futuristic area, it will be spread only for about 200 kilometers to become the world's top developed cities and there will be different types of new opportunities everywhere. This development can be understood worldwide with inspiration from top cities and countries all over the world like Hong Kong, Dubai, Singapore, New York, Paris, and Europe. The Line City will attract most of the businessmen, companies, and tourists from around the world like Dubai is doing today. Most of the American, European, and African companies will invest from around the world and it is believed that Saudi Arabia is spending $1 Trillion and the city has the potential to invest $50 Trillion USD in the next 5 years. Many companies can also open big headquarters in The NEOM City like Ferrari has in Dubai.
What are the Top several new things in NEOM City of Saudi Arabia?
For example, if you ever want to tour Dubai, Hong Kong, or Europe, then you can choose Saudi Arabia after the NEOM project is completely ready where you will get every kind of quality of life and tourism. NEOM can also be known as The Line City, as They will have renewable energy, Quality of Life, Green hydrogen production, Artificial intelligence, big research centers, Events, Mega Manufacturing of new technology, and different types of weather. You will also feel and get to see why Saudi Arabia is not a completely Gulf country. There are 2 projects going on in Saudi Arabia that may cost approximately $1.5 Trillion USD but for now, The Kingdom Tower and The Line City are the biggest projects. About 10% of America's GDP can be spent on these two because it will be considered the biggest city for sightseeing, Manufacturing, aur Real Estate, events, new information, and safety. We can also call The Line City a business, tourism, Technology, Development, AI View, and Global Economic city that will bring new formulas and prepare for its new future.