81 Views
Is the US & Russia Strategy Falling in Central Asia, Taliban-Iran, Taliban-Europe and China? : Taliban Investing
Taliban Investing in Europe, China and Middle East, Why Israel-Gaza and Ukraine-Russia war profitable for the Taliban and China?, Taliban, Pakistan and Iran investing in corridors and economic, Israel Gaza war, Taliban In latin America, Taliban in Africa, Taliban In South Asia, Taliban in Russia.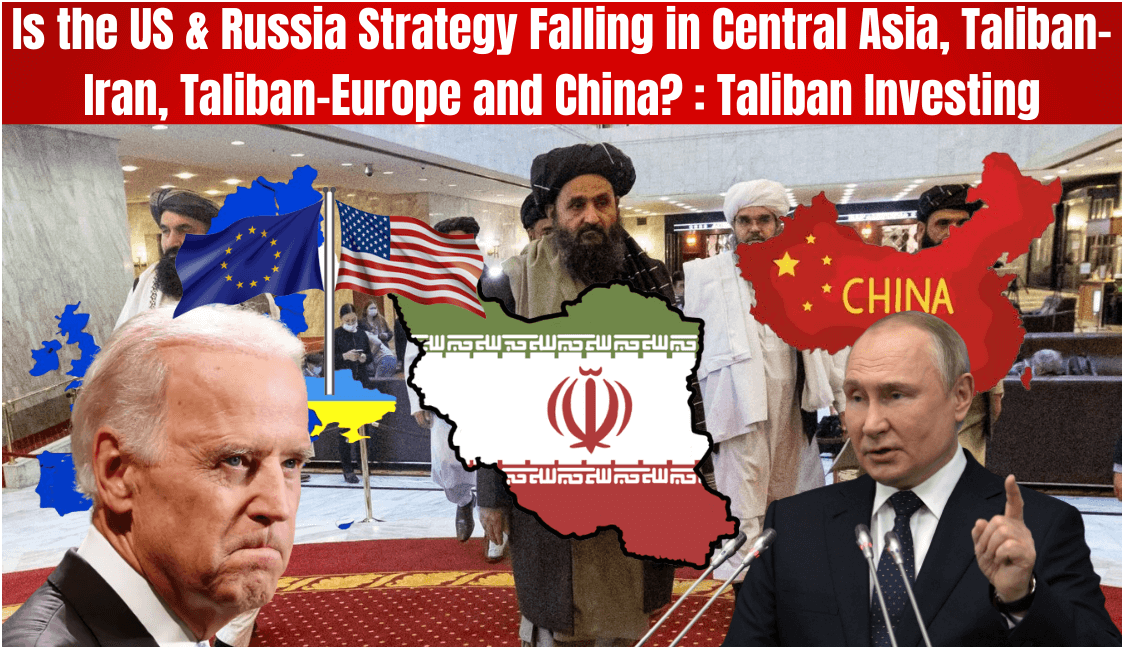 Now Russia and America are facing each other in Afghanistan and Iran, but now Taliban and Iran, do Russia and America want to end the relationship with both? – Perhaps, now new economic relations have been established between the Taliban and Iran. Many years ago Russia and America fought each other in Afghanistan. Today both of them have lost Afghanistan and now it does not seem that any policy of Russia and America will be followed here. Lately Taliban is building its relations with many countries of the world and it wants Afghanistan's economy to become stronger than Pakistan, Bangladesh, India and China. Now the hopes of America and Russia which have been there for the last few years are shattered because the Taliban has joined hands with countries like Europe, China, and Iran.
Why Israel-Gaza and Ukraine-Russia war profitable for the Taliban and China?
Today Israel, Ukraine, Iran, Gaza, Europe, and the Middle East are completely trapped between Russia, Iran, Israel, and America. So there can be no better time than this for the Taliban to gradually improve their relations with the rest of the world. Now Taliban is in contact with other companies and countries in the Middle East, Europe, South Asia, Africa, and South America to improve its relations with many countries. In the near future, Afghanistan will make its own path with Europe, Asia, and Africa. It can move forward with Iran and Central Asian countries so that it can maintain its relations with neighboring countries and by working with China and Russia, it can improve corridors, economic ties, and relations. Although the Taliban wants to develop relations with the US too, But in the recent Biden administration, they will not be able to take any such step. However, Iran feels that if there is a war between America and Israel, then perhaps Afghanistan can support the US because Iran and Afghanistan also have a close relationship. And now the Taliban is also buying energy and electricity from Iran, no matter how much US sanctions are imposed on Iran.