101 Views
Is Qatar funding Israeli Mossad, Hamas or Netanyahu? : Israel-Gaza War
Mossad visits Qatar, 8 ex-Naval Indians, Israel-Hamas war, and Israel-Hamas hostage issues, Qatar visting El Salvador, Africa, Europe, South American countries, Why Qatar is the most powerful country in Hamas-Israel war, Qatar funding Israel, Mossad, Netanyahu or Hamas?,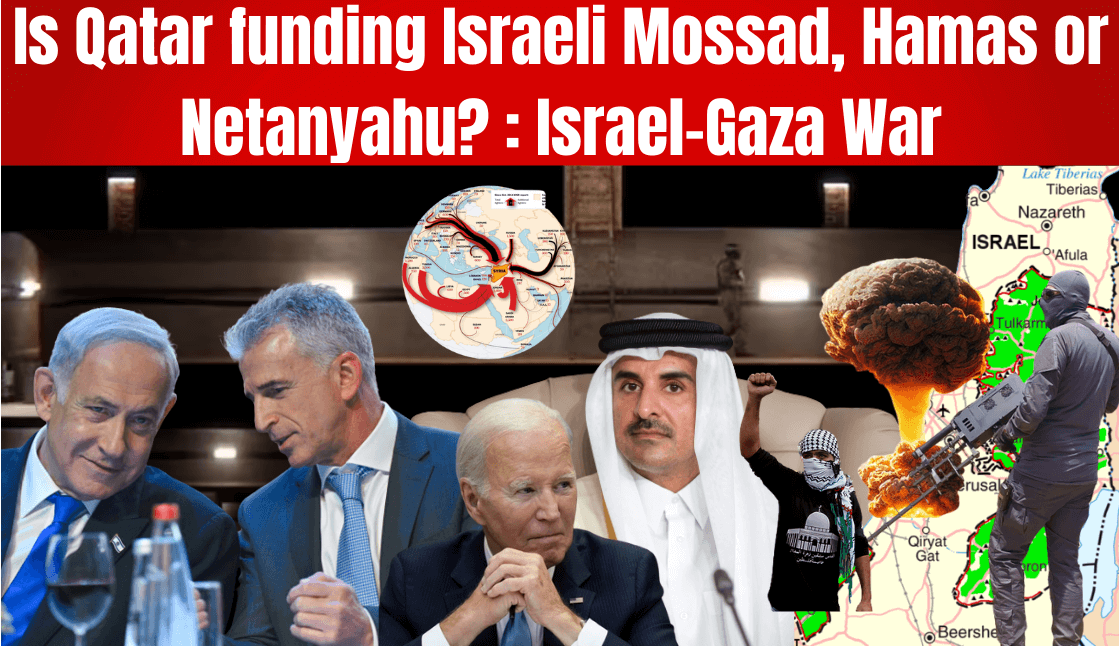 Some people believe that Qatar is funding Mossad or that Qatar–Mossad ties are quite good. The US Army being deployed in Qatar, the Mossad Chief's visit to Qatar, and Qatar's funding of Hamas create big connections somewhere. Even the leaders of Israel do not consider Qatar accused of this extremist incident and instead, they blame Iran and its proxy Armies. Because this question has become a big issue because on one side Qatar is closing all routes to Israel and on the other side the Chief of Mossad is visiting Qatar. It is quite complicated as to why Qatar and Israel are coming closer to each other in such a difficult situation. Because many countries believe that Qatar is the real game changer of the Hamas-Israel war.
Why Qatar is the most powerful country in the Middle East amid the Israel-Hamas war?
On one hand, Saudi, UAE, Bahrain, Kuwait, and the Middle East want to break relations with Qatar due to the Taliban, Syria, Iraq, and Terrorism, while on the other hand, Qatar and Israel are coming very close. For now, Qatar is the only country that can bring about a solution between Hamas and Israel but there are many countries who also want to bring about a solution Qatar is the only country in which the US, Israel, Hamas, Iran, and Saudi Arabia believe. Because they believe that this war can only be stopped through Qatar. Qatar visits El Salvador and many countries to develop new ties, investing, and create goals for new financial systems across the world. Due to this current situation of the Israel–Hamas war it seems, is Qatar funding Israel, Hamas, and Mossad. However, there could be many reasons for Mossad to visit Qatar such as 8 Ex-Navy Indians hanging, the Israel–Hamas war, and hostage issues.