74 Views
Is Europe, Taiwan, and Israel about to collapse before Russia, China, and Iran? : US Election 2024
China, Iran, and Russia increasing their influence in Latin America, The US will withdraw its troops from Taiwan, Israel, and Ukraine in the US Election 2024. Russia will Invade Ukraine and NATO, America and Israeli ties falling, US Army in lebanan, Syria, Iraq and Israel. US Invading Israel, Ukraine and Taiwan Instead of Iran, Russia and China.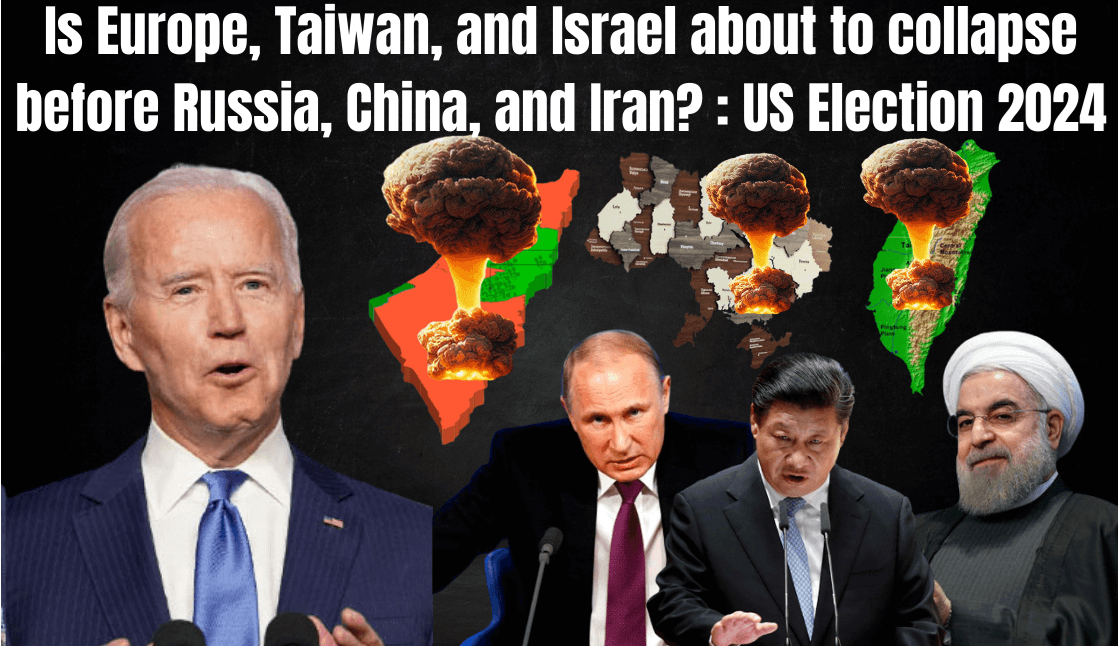 There is a question in the minds of many people whether the Ukraine–Russia war and Israel–Gaza war will ever stop or not. Because these are the biggest issues now in Europe and the Middle East and the US wants to end this war or continue this war between Russia, Ukraine, Israel, and Gaza because everyone has their own needs. Now Donald Trump, the previous President of America, has said that if he wins the election by 2024, he will withdraw his army from Europe, the Middle East, and the South China Sea.
The US will withdraw its troops from Taiwan, Israel, and Ukraine in the US Election 2024.
Well, everyone knows that America is not supporting Israel and Ukraine as much as it is supporting its dominance. But now it seems that if America needs to spend more money in Taiwan, Israel, and Ukraine together then it can pull out its soldiers from those places, and ending the war will not be possible for anyone. America, China, and Russia can never unite but keep using their proxy strategy in other countries no matter how many people are killed. Donald Trump has already said that if he becomes the US President this time, he will pull out all US soldiers from Europe and he has also said that even if Russia wants to occupy Europe, it will not send US Military. So according to this, it has to afford a lot of war like Ukraine, Israel and maybe now Taiwan can also become its victim. Because China, Iran, and Russia are increasing their influence in many countries of South America. Well, America always supports that country as long as it is needed.