79 Views
Iran Made most Powerful Weapons than Israel, China, the US, and Russia: Israel Gaza War
Top Powerful Weapons of Iran, Top countries to buy Iranian Weapons than Russia, America, and Israel. Iranian Laser weapons, Drones, Missiles, Nuclear, Defense System, Car Bombs, Short Range Rockets, AI Weapons of Iran.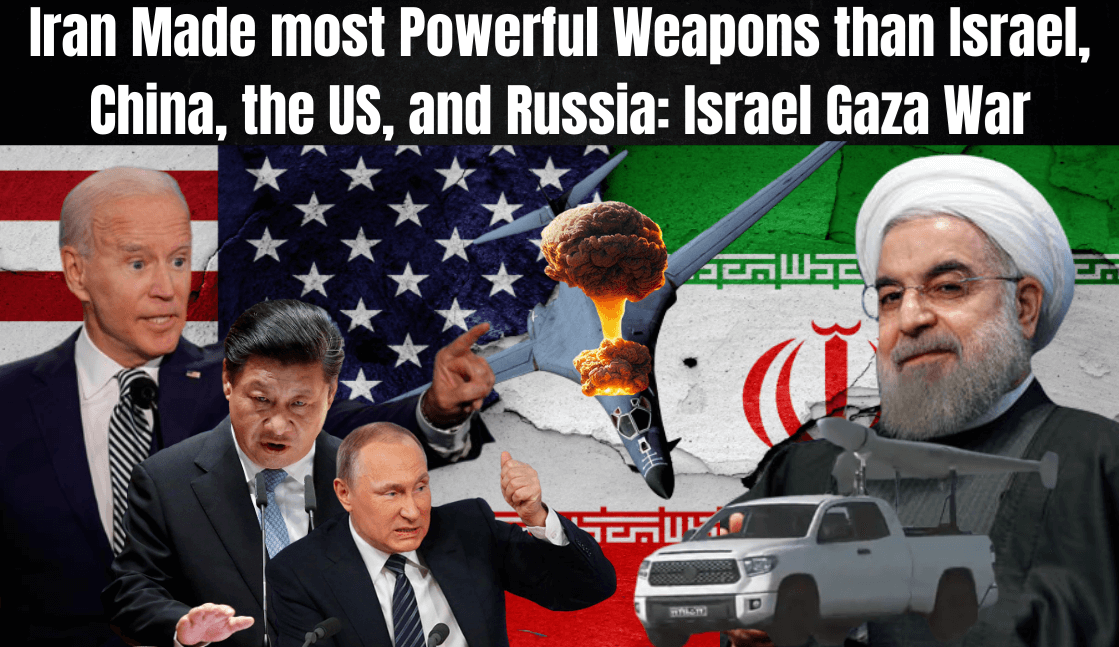 The world believes that no one can create a more powerful force than Europe, China, Israel and Russia, but Iran has completely changed the game. We have seen Israel and Iran coming face to face in the Gaza War. Are the US and Israel afraid of Iran? – Because of the trap that Iran has laid inside the Middle East, perhaps even America and Russia would never have laid it in any attack. This means that if you attack Iran, you may get a reply to Iran's attack from Iraq, Syria, Lebanon, Yemen, and even from Iran itself.
Top countries to buy Iranian Weapons than Russia, America, Israel, and Chinese Weapons.
Fighting the US and Israel with Iran will not only increase oil and gas prices but Iran has the biggest supply chain to connect China, Europe, and the Middle East. According to this, if Israel and America attack Iran, then Iran will have to retaliate, but stopping Iran's supply chain can cause a lot of trouble to the whole world, especially Europe, America, and Africa, Now Iran has made many big new technological weapons which are bought by Russia, China, Turkey, North Korea, and other big countries of the world. Recently a super country has bought drones from Iran and it seems that among other BRICS countries, Iran can become the second country of BRICS in selling and exporting advanced weapons.
In the gate video above you can see that this is a new weapon that can be launched even from 190 kmph of the car. However, Iran is focusing on a lot of new weapons like Drones, Missiles, Nuclear, Laser weapons system, Fighter Jet, Helicopter drone and many things which it is difficult to develop even with the help of America in the coming few years. Well, as far as the Israel–Gaza war is concerned, it seems that Israel will not be able to last long in the war against Iran. Because after Iran's entry, America will have to jump into war, otherwise there can be no bigger threat to Israel than Iran.