80 Views
Hamas & Hezbollah targets US Military in the Middle East, Iran visiting US: Israel-Palestine conflict
Iran in US, Israel Hamas war, Middle East at war, Israel and US at war, Iran visiting US amid Gaza war, Is encircle Israel, Is United States Supporting Iran behind the Israel-Hamas war?, Donald Trump, Biden with Iran, New world War in Middle East, Saudi and arabs with Gaza, Israel Ground Offensive, Iran Nuclear deal, US-Iran in Middle East Military Base. Hezbollah and Hamas planning to attack on US and Israel.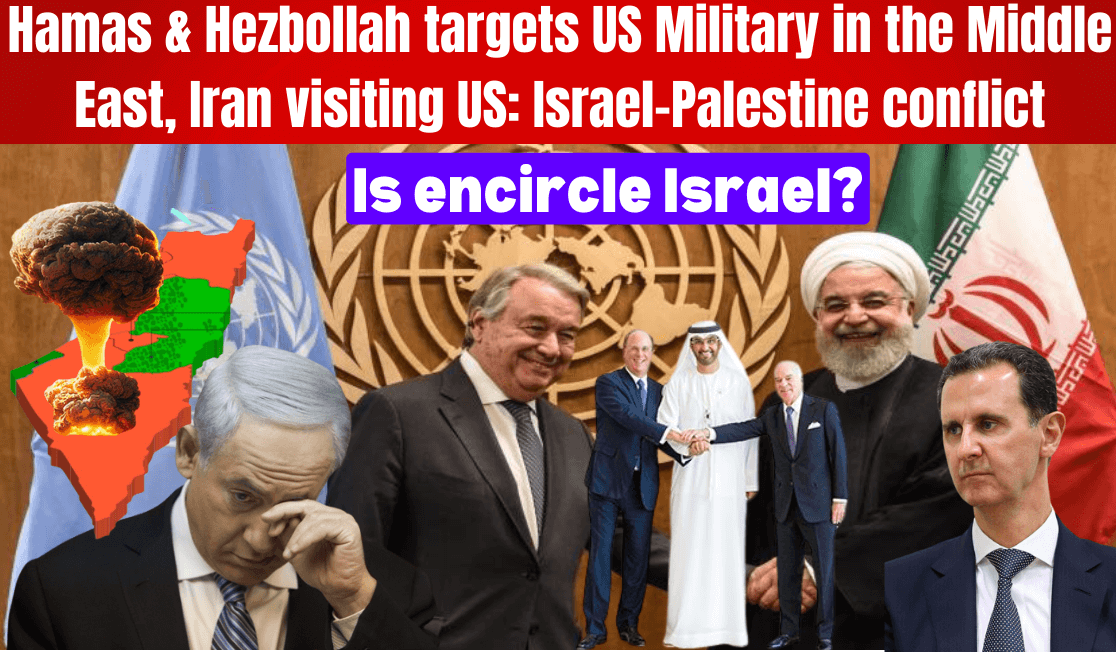 There is a lot of development in the world when it comes to civil war, world war, and politics. On one hand, Iran's Foreign Minister is on a visit to America, and on the other hand, the US military bases are attacked by militants. This talk does not bother many people, and it is quite confusing because the US-Iran enmity is years old. What could be the meaning of Iran's leader visiting the US now after taking Israel and the Nuclear deal? – This means that America and Iran are coming closer or America and Iran are planning something different against Israel.
Is United States Supporting Iran behind the Israel-Hamas war?
Now the most favorable thing for Iran is what Donald Trump could not do for them, now they are going to do from Biden, but on the other side, Biden is threatening Iran that if Iran comes in between, there will be a big war. This is very true because since the war is going on between Israel and Hamas, Biden and America have only said that they will support and aid Israel but till now nothing like sanctions has been imposed on Iran, Syria, and Iraq. This matter is quite complicated because whatever sanctions Trump imposed on Iran were not imposed under Biden's administration. And whatever economic, export, business and nuclear sanctions the US imposed on Iran a few years ago are also about to end. However, for now, the Foreign Minister of Iran is going to America for them and as of now, there are no official talks between Iran and the US.