136 Views
global stock, Currency, Investing market going to crash amid Israel-Palestine war: Stock Market Crash
Stock Market Crash, Israel-Palestine war, World War, Ukraine-Russia, Arabs-Israel war, Currency and Bonds are falling, Why Israel's Stock market crash will impact the world?, US Military cooperation, US Aid to Israel surge.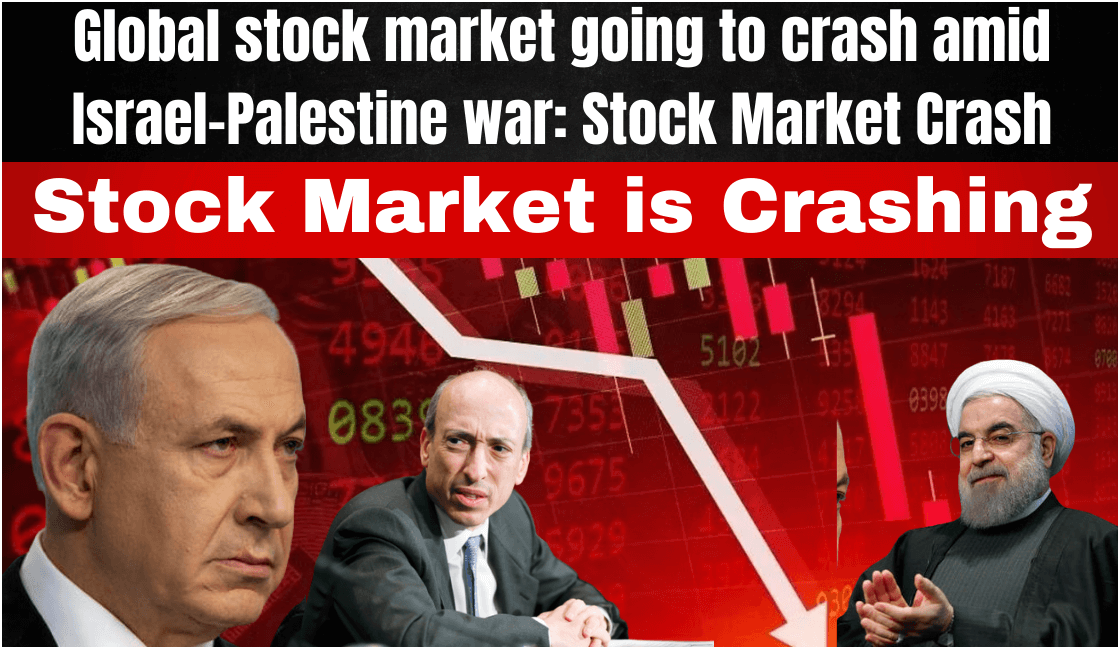 The war between Israel and Palestine is showing no signs of stopping and Israel and Palestine have declared war against each other from two sides. here is a chance of direct conflict with Hezbollah and Iran if no peace is reached because Israel and Palestine seem to be fighting the last battle. All Arab countries like Qatar, Turkey, Iran, Iraq, Syria, Lebanon, and many neighboring countries are welcoming Operation Al-Aqsa Storm of Gaza against Israel. In this war, many countries will suffer losses and many countries will also benefit, as the current international issue of the Ukraine-Russia war will end.
Why Israel's Stock market crash will impact the world?
Although everyone will see their own benefit in this war in between Israel and Palestine, apart from this, there can be bad news for stocks, bonds, and global investors. As per the Report from The Tel Aviv Stock Exchange (TASE), a major fall in the Israeli market of stock was seen after the violence in Israel and Palestine. This huge decline is likely to last longer because now both countries and militant groups are fighting together for their rights, which could cause huge losses to global investors. Actually, the US, China, Europe, and India will suffer the most due to this war and the fall of the Israeli stock market. The value of many currencies, Stocks, Bonds, and future investment plans will also decline and this war can continue for a long time because both countries have declared war against each other.
Israeli Currency and US Aid to Israel has a different way for Military cooperation but the economy of Israel may lose major support in 2024.
The value of the Israeli currency was the best and be quite strong in 2022 purely in the Middle East because the top business countries are deepening their ties with Israel but due to this war, big investors can suffer huge losses in stocks, companies, and development. If Israel makes this war like Ukraine–Russia, then it will have a huge impact on the whole world. However, in war it is difficult to tell whether the war will end soon. Anyway, US elections are about to come and if this war continues for one year then it is not known whether Israel will be able to emerge again or not. Even if America and Europe help, they can do so only before the 2024 elections, but after that it is not even decided whether America and Europe will help Israel or not. Because the protests against Netanyahu may not increase before that. Because America's election can become a new issue for the world and due to that global leaders will keep an eye on that election.