86 Views
German & EU countries millions of USD are getting lost in Niger Or Africa, EU blames France.
France is Falling in Africa, German Lost Millions USD, Putin is protector of Africa. top coutries of Africa join BRICS. EU Blames France. France & EU Refugee Crissis. Niger against France & EU. Russia Wagner Group deploy in Africa.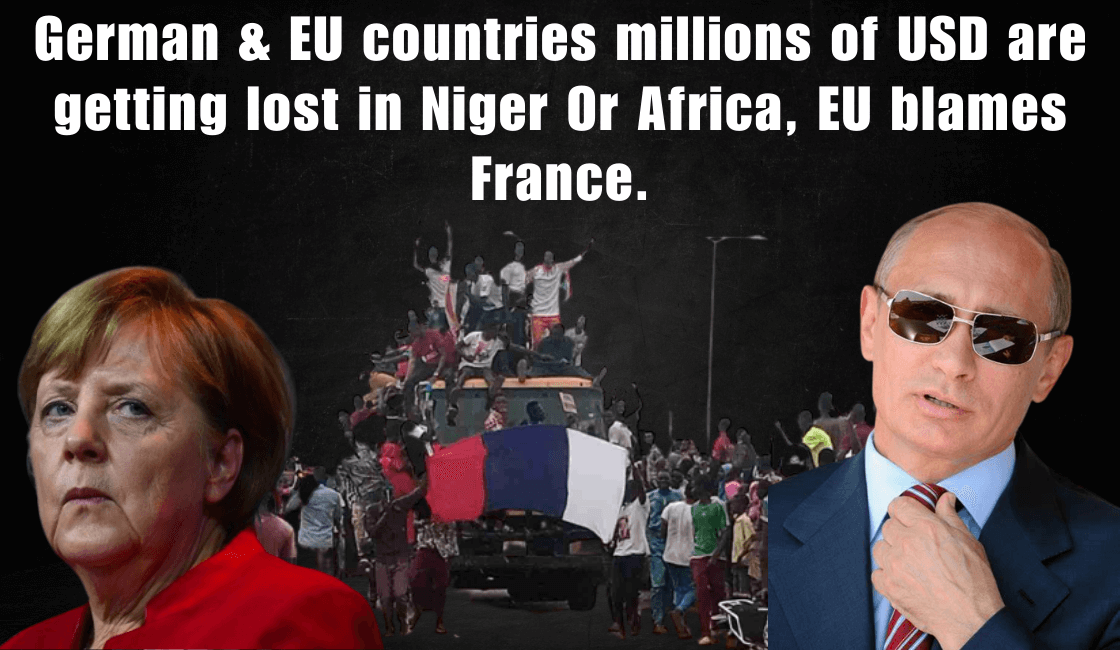 Top EU countries are invested in Niger, Mali, and Burkina Faso which going to be lost or make new advantages for the Russian and replacement of African countries. Russian, Niger, Mali, and local companies of Africa will get a big advantage in their countries because of French's Macron failed strategy in Africa. Now the early investments of Germany, the UK, France, Belgium, and Italy have the best partnership with African countries now all they are losing the from whole African friends.
Almost 100 Bundeswehr troops are stationed at the airport in the capital of Niger, They do not receive threats in the address, unlike the French. The German governments and diplomats actually 'overslept' the coup in Niger, now Berlin's millions of Investments in the country's economy have disappeared and Russia will now take all the advantages of the fruits of German long efforts in Africa. EU top countries who invested in Africa during the French trust in the Army and Macron now getting lost of their all wealth in Niger and African countries. Germany & EU lost millions of #EUR investments in Africa during the Coup, and France is giving interest rates to EU countries as Refugees.
French, Germany, Croatia, Italy, and the top countries that invested in Africa now face both sides of indicates to have new tension of African refugees and Lost of Investment in Africa. That all EU countries blame France because of both sides of issues in the EU and their countries. Croatian PM already said, France deserve a blame of EU countries which now face the biggest refugee issues.