106 Views
Elon Musk met PM Narendra Modi about their technology, Tesla, SpaceX & Business investments in 2024
Elon Musk met Narendra Modi, Elon Musk investing in India instead of China?, Russia on Modi's visit to USA, Tesla, SpaceX, electric vehicle investments in India, new investment of Elon Musk in AI of Indian markets. Modi In USA, Modi with Biden. United States with India. Russian Oil or Russia & Indian relation of future.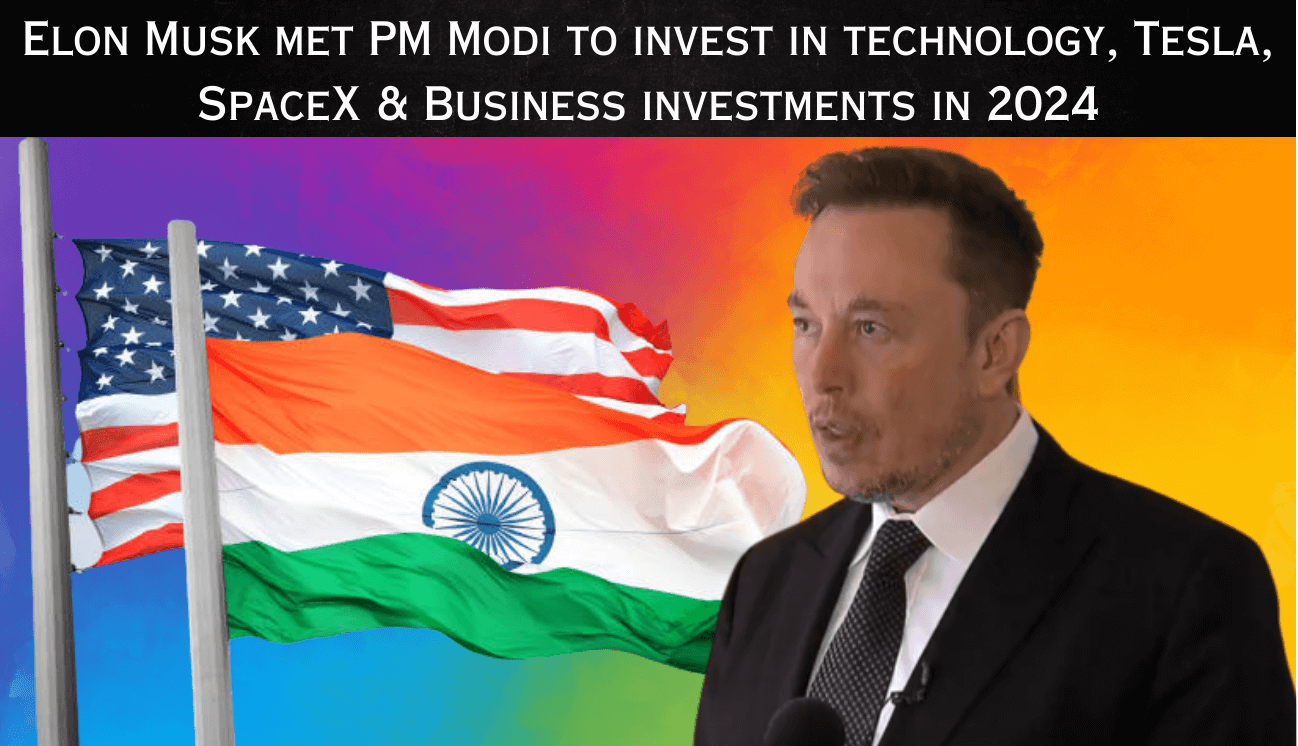 World's top richest person Elon Musk met to Narendra Modi as a first time in the United States visits of India's Prime Minister, Elon Musk had some conversations with Indian PM to disscuss about top investments, technology, electrical vehicles, Space technology from SpaceX to work together in Space. Elon Musk Said, 'I'm Big Fan of Modi', it was fantastic meeting with him.
Indian Spaces ISHRO looking to work together with SpaceX to make Spaces related technologies more advaces with United States & India's top upcoming joint programms. Elon Musk's Starlinks, SpaceX, Tesla & top companies are looking to invests in India for best manufacturing labours and top marketing from center of Asia, It is a best friendly country for Uninited States against China & Russia.
United States top leaders and Businessmen, They are going to praise him so that Russia gets divided from global support of India & others its allied countries. But as the current time visit of Indian PM is for global investments, Technologies & global internal politics related discuss those for India's top relations with United States from ignoring Russia & Ukraine wars.
Russian still thinks India is friendly country of us, but India are improving their relations for Russia to import cheap Oil & Crude, its trip of Modi of United States will not effects the India-Russia relations. Russian mostly helped India in any war or conflic but this journey might make a new problum in the future of India, Pakistan & China wars.
China fully supported Russia for Payments, Imports & Investment to ignore america to become next superpower as imagine from their local world's data about next country to become super power before 2050. The next talk about why India Still needs Russia?, we will talk about next articles.
By the way, India & America relations are looking to keep move together to make new history with Elon Musk First Investment with large company to india for partnerships. Elon Musk too looking for China about cheaper manufacturing like Apple, Tesla & etc. United States politicians are still thinks about Pakistan to target China because of big investments of China in Pakistan.