Bitcoin going to fall $12000 before Bitcoin Halving 2024? : Bitcoin Crash, Ordinals & BRC20
Bitcoin price prediction of halving, Ordinals & BRC20 affects ETH, SOL, MATIC, ARB Networks, upcoming Bitcoin Halving, Bitcoin divided in three options, Bitcoin's Memecoins, NFT trading, BAYC, BitGod, CryptoPunks, BitcoinMilady, BitcoinPunks & Bitcoin Pepe in Bitcoin Network.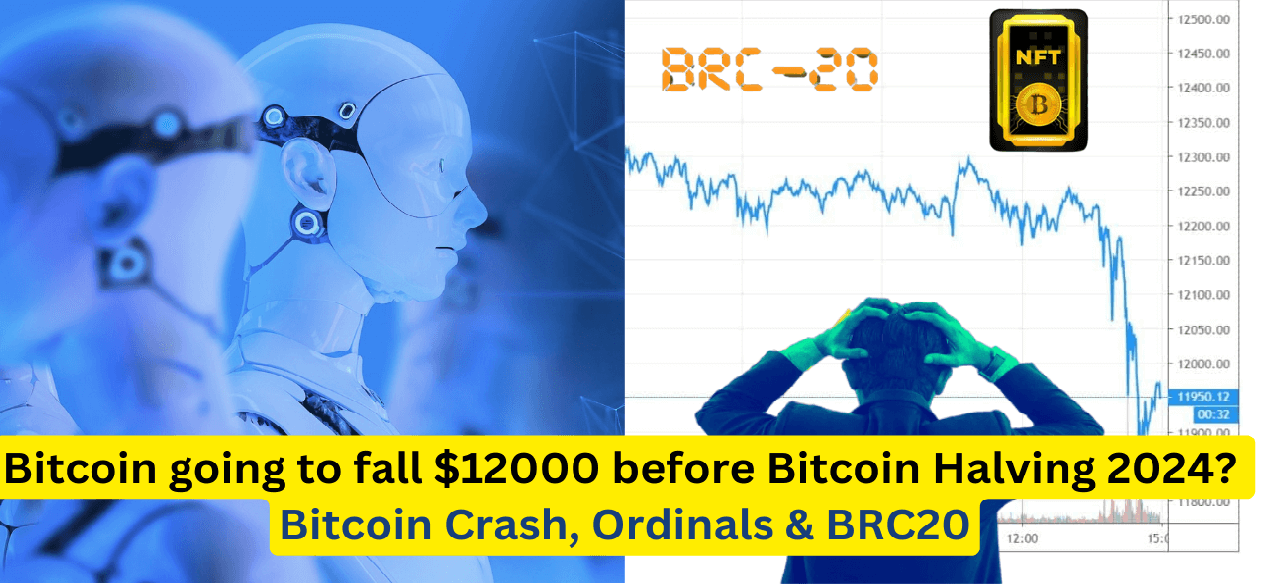 The recent days the Bitcoin has divided into three diffrent options for OrdinalsNFTs, BRC20 & Bitcoin Lightning Network where the community going to support the each other's projcts of top community handles on Twitter & top bitcoin holding or traders to get free Bitcoins into BRC20 & Ordinals instead of support the global Bitcoin ecosystem on the first real decentralized blockchain.
The Bitcoin payments from each other are dropping because the daily Bitcoin traders now interested into new ideas about Memecoins, NFT trading with a single chain of Bitcoin. The Top Bitcoin holders of Community are still trading with Bitcoin to give specific top value of new Assets of Bitcoin on Ordinals & BRC20 like All Ethereum Based Top NFT collectons which made on Bitcoin Blocks in recently months.
Bitcoin trading are looking profitable assets with value of top community holders like BAYC, BitGod, CryptoPunks, BitcoinMilady, BitcoinPunks & Bitcoin Pepe assets to swap Bitcoin holding into their specific community of those new NFTs & BRC20 programs. The All Backed Program were made on Bitcoin with the support of Ethereum Programs.
Bitcoin communities are looking to hold each other's assets instead holding of Bitcoins & Supporting before halving. The Next upcoming Bitcoin Halving will be emprove the quality of new Assets on Blocks. Bitcoin jumped $15000 to $29000 from last year, in a few days of candle Bitcoin Dropping and have a stable price because of no more trades and holding of top creators, develpers or projects.
The Ordinals & BRC20 sales are mostly happening into Bitcoin with high Gas fees of using other assets made on Bitcoin. The Miners are earning best revenue from Ordinals Traders &  BRC20 transactions. Next Halving of Bitcoin will make Ordinals & BRC20 more powerful with best marketcap than Bitcoin traders are earn with low movements of Bitcoin prices.
Ordinals & BRC20 are next two options to cras Bitcoin & Swap their Bitcoin funds into other bitcoin based Assets of 2023. Ordinals & BRC20 also affects the Projects of  Ethereum, Solana, Polygon & Arbitrum in recent few months. The Bitcoin's Satoshi are has a specific program value of assets than whole a single Bitcoin.