62 Views
clash between the Indian Army and terrorists in Jammu and Kashmir : Viral Videos
Indian Army Vs Terrorist in Jammu and Kashmir, Parigam Kashmir, Clash between Indian forces and militia continues in Parigam, Aggressive Attack on Indian army. Clash in between Indian Army Vs terrorist in Jammu and Kashmir.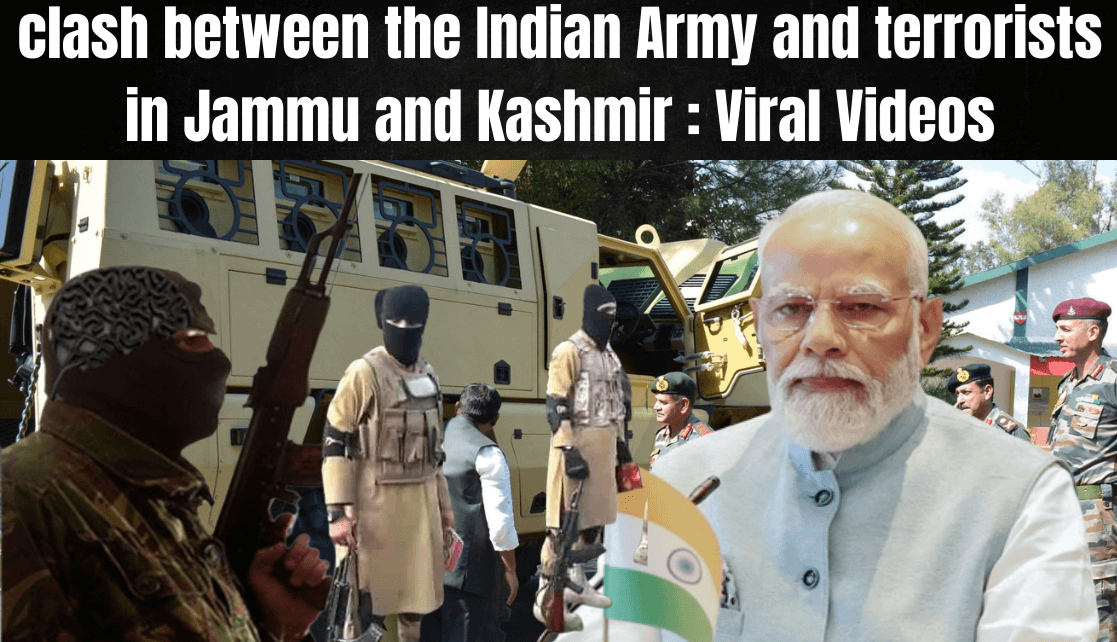 Currently, some videos showing the Israel–Gaza war are going viral but till now it has not been known from the Indian media and Jammu Kashmir side whether anything really happened or not. Recently some social media accounts on the internet have shared some videos in which fierce clashes have taken place between other terrorists of Jammu Kashmir and the Indian Army. It has also been told in those videos that officers and soldiers of the Indian Army have been martyred in the clash between the Indian Army and the terrorists.
Some believe that these videos are very old and some believe that no such clash took place in Jammu. But till now the Indian and Kashmir officials are in confusion as to whether such an incident has happened or not. From the videos given above, you might be thinking that such an incident has happened. Twitter has written that Indian officials and soldiers have also been killed but confirmation has not come from anyone's side, so can we confirm this or is it just a rumor? – For now, This incident is new and is from Southern Kashmir, only one video is going viral, maybe if this has happened then someone will take responsibility.