112 Views
BRICS accepts own currency or Chinese Yuan against the PetroDollar and gold, Bonds, or USD
BRICS accepts Chinese Yuan, BRICS gold backed own currency, Digital currency, PetroDollar, OPEC joins BRICS, NATO vs BRICS, NATO & USA in Africa, Will the USA take action against BRICS, OPEC, and China, US sanctions. NATO vs BRICS, USA will take action BRICS in 2024.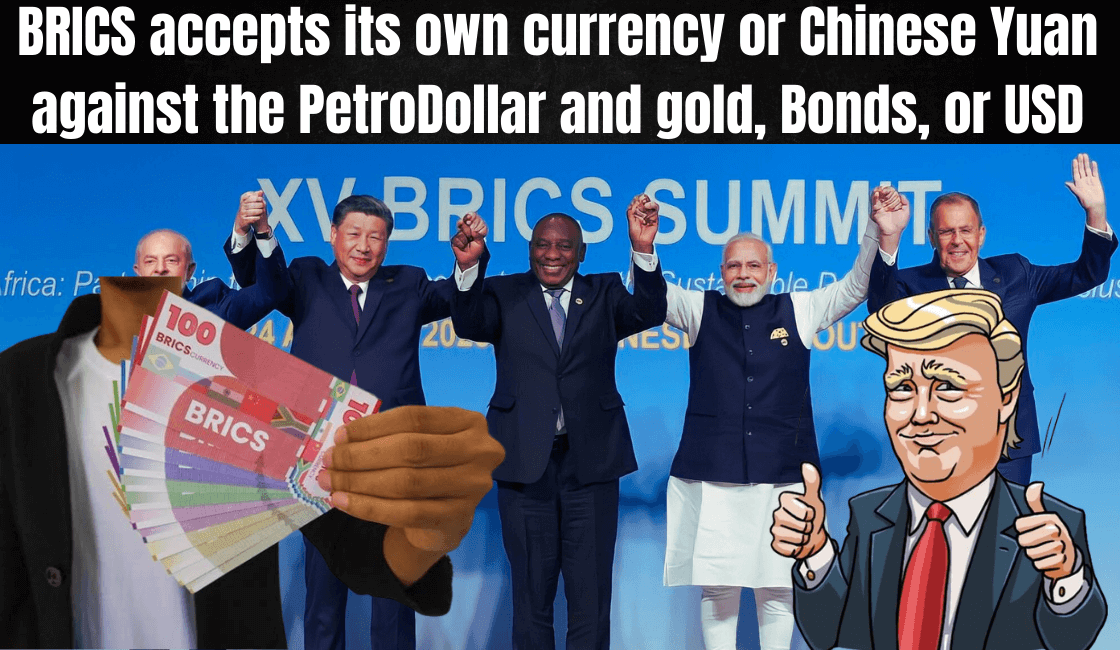 World's top newly established group between South America, Africa, Middle East, and South China Sea countries are applied for the BRICS membership and own strategy with trillions of USD worth of economics countries are creating their own currencies, Supply chain, BRICS backed gold and Digital payment ecosystem to increase the global demand of BRICS group of top countries like China, Russia, South Africa, Brazil, India and their ally countries to make everything possible against NATO and USA to invest huge money to build BRICS powerful. Top OPEC (Organization of the Petroleum Exporting Countries) countries have become members of BRICS like Saudi Arabia, Argentina, UAE, IRAN, Egypt & Ethiopia.
Will the USA take action against BRICS, OPEC, and China, because of the BRICS group?
Chinese Yuan, Russian Ruble, Indian INR, UAE & Saudi Arabia's currency may pump in forex trading platforms because some of the top country's members are looking to see the United States Dollar is dying slowly before BRICS becomes a strong group of the world. China, India, UAE, Russia & top small countries of Africa decided to join the BRICS official currency to make a new future for poor and strong countries to beat USD & American dependency. The United States's dominance of USD & aid is losing its way where top poor countries need freedom from American loans and Aid that name of war and save the countries.
What if Dollar dominance rapidly drops in OPEC and BRICS countries?
The Dollar & US Stocks mostly have bright and active support from top foreign business countries to save the Dollar and banks of the USA. The United States election is coming soon, so there will be an opprotunity to freeze the forex reserve of top countries or impose new taxed on sales and imports into the United States. China, India, South Africa, and Argentina may face this US sanctions on the those economy to take withdraw from BRICS or their ally groups.