78 Views
Biden & NATO will not send US army to Gaza for Israel, Hamas may attack once again : Gaza war
Biden and Kamala Harris & NATO have confirmed that the US army will not cooperate with Israel in Gaza, whether Be it ground offensive or rescuing hostages. Biden and Kamala Harris want America's entry into Gaza. There is very little power because whatever is being done in Gaza today is only going on between Hamas […]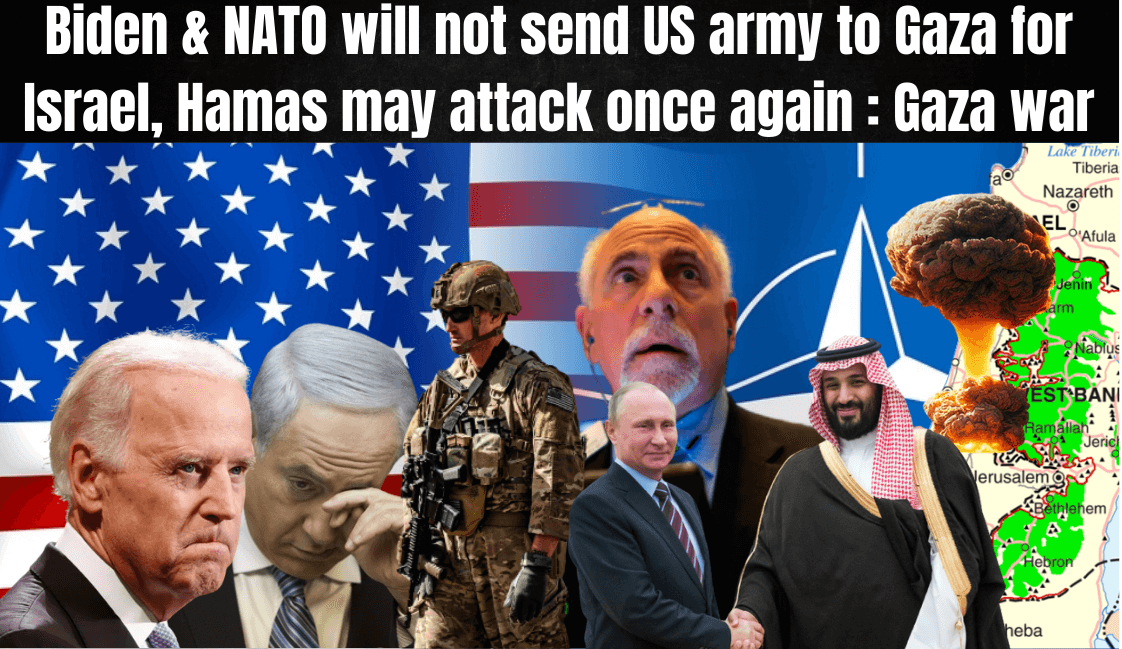 Biden and Kamala Harris & NATO have confirmed that the US army will not cooperate with Israel in Gaza, whether Be it ground offensive or rescuing hostages. Biden and Kamala Harris want America's entry into Gaza. There is very little power because whatever is being done in Gaza today is only going on between Hamas and Israel but after the threat of Iran, if America enters Gaza then It has the power to directly enter Russia, China, Hezbollah, and Iran. Because Iran's proxy army and Russia's military are still present in Syria for Bashar Al Assad, if this war happens then it will be the biggest action here and the entire Middle East can pose the biggest threat to the whole world.
Why America doesn't send Troops, Military Aid, and Humanitarian aid to Israel?
This war is like the one seen today between Hamas–Israel, if America and Iran take entry then this war will change a lot because there is no proxy for America like it did in the war in Syria till 2015. He was America's proxy till 2015 and today he is doing less for Iran and Russia. That's why it is very difficult for America and Israel to invade the Middle East because the place where Israel and America invaded was Syria and Iraq but today everyone's target is Israel and Gaza. If America itself is stopping third countries from entering and if it will do work to Israel like third countries then it will be very difficult for International law and order. NATO and America are feeling that after seeing the current situation in Iran and the Middle East during the Israel–Gaza war, they would not want any big front war to open after Ukraine in which the whole of Europe and America would suffer.